Enough resources
In our semi-dedicated hosting plans we have allocated much more resources (CPU, RAM, etc) than our competitors, so you do not need a VPS anymore.
Enterprise Hardware
All of our servers are Intel Xeon or AMD Ryzen and all Hard Disks are Enterprise or DC edition.
Advanced Network
Multi-redundant network connections to important Internet exchanges. So your internet presence will benefit from speedy load times and top performance.
Remote Backups
No matter which service you choose, we offer multiple backup solutions.
Fast and Personalized Support
Our average response time is 45 minutes. Feel free to test our response time and our ability to resolve any ticket you open.
Green Hosting
Our servers in Germany and Finland use green energy from 100 percent carbon dioxide-free and environmentally friendly hydropower and wind.
Have Any Question ?
Frequently Asked Questions
Usually the huge sites or heavy traffic sites need a VPS for allocated resources such as CPU, RAM, Disk I/O, etc. But having a VPS means that you have to pay extra for the cPanel license along with the management of your VPS server. That makes the cost too high for a single site or a couple of sites that you may have.
Our semi-dedicated plans are in fact shared hosting with VERY high dedicated resources that you can rarely find in simple shared hosting plans. And they also include the cpanel, the management, the multiple backups, domain, and much more!
Our Headquarter Post Address is: 530-B Harkle Road, STE 100, Santa Fe, NM 87505, USA.
Our in-house support team is from America, European Union and Asia, to be able to cover all shifts and timezones and thus offering true 24h support.
Our servers are located in Germany, in Finland and in USA, Arizona, Phoenix.
Yes within the first 30 days after registration.
Not valid for dedicated servers and for domains.
We accept payments through PayPal and Credit Card Payments (Stripe Gateway).
In very rare cases, we can also accept bank transfers (Germany Bank Account).
Germany IP: 157.90.128.89
Finland IP: 65.21.90.22
USA IP: 148.163.68.178
No not yet! We have chosen to resell servers from the best DCs around the globe.
Our European servers are from Hetzner with a state-of-the-art and environmentally-friendly infrastructure. Their three data center parks in Nuremberg, Germany; Falkenstein/Vogtland, Germany; and Helsinki, Finland; provide multi-redundant network connections to important Internet exchanges. So your internet presence will benefit from speedy loadtimes and top performance.
Our US servers are from I/O Flood located in their state of the art secured datacenter in Phoenix, AZ. Phoenix, AZ is an excellent place to connect to the internet, being a central hub for carriers to interconnect. Located between Los Angeles, California and Dallas, TX, Phoenix offers low latency redundant paths to both the US West Coast and the US East Coast. Phoenix, AZ is located in the Southwestern United States, in a region that is free from natural disasters. This allows our Phoenix location to give you the benefit of low latency connectivity to Asia Pacific and the Western United States, without the risk of earthquakes and other disasters you would face if you hosted in Los Angeles, San Francisco, or Seattle.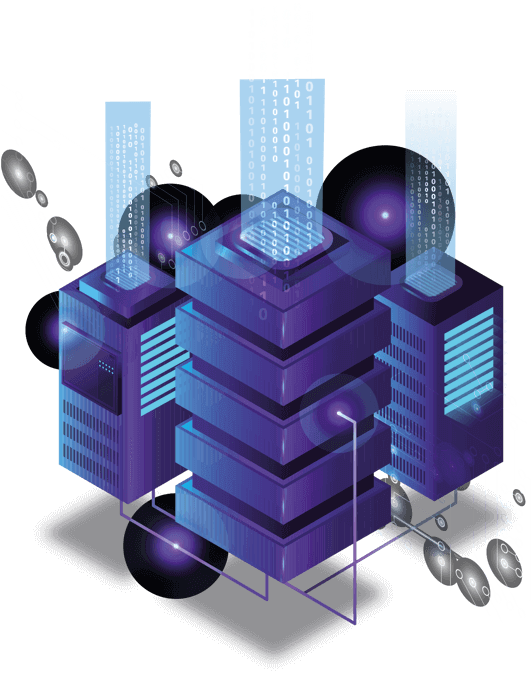 No need for managed VPS
Our semi-dedicated hosting plans include the cpanel license, the management and support you may need, and the same resources with a VPS. So you get what you need at an unbeatable price!
Optimized for large WordPress and Joomla sites.

Perfect for large corporate or e-commerce sites.

cPanel, Softaculous, SSL and remote backups included.
What Our Clients Say
"Over a decade I host my websites with NetDynamics. I am very happy with the reliability and their speed."
Alex V. - Fractalbit
"Support is top-notch! I am excited with NetDynamics and I plan to work with them for long time."
Alexander Ioannidis-Austin - DynamicSites
"Good service at an affordable price. If you are a startup/small business and looking for a dedicated server provider then this is definitely the right choice for you. Server performance 5/5 - Price 5/5 - Customer support 5/5"
Nguyen Van - Kuticon
"I have been with NetDynamics for over 8 years and they have always been the most supportive and skilled staff I ever found in my 20+ years of online experience. Maximum reliability, stability, and super-prompt intervention is what I always received. I'm honoured to recommend NetDynamics's services and staff to everyone looking for a serious company."
Valerio Mostacci - Nazcabot
"NetDynamics is the best decision I've made for IT services. Amazing service, products, and one-stop solution for all my needs. Pricing was unbeatable. We are very happy, and highly recommend them."
Anthony J. - Bloopsee
"They are always fast and professional. Michael Vlastos is very great and replies quickly. Hoping to be a customer for long time! Highly recommended."
Bui Son Lam
"As a business owner I depend on my web hosting to make a living. That is why, year after year, I choose to continue to stay with NetDynamics. Over a period of many years they have helped me out with challenges that many hosting services would have refused to assist with, time after time. The response time is legendary and they go above and beyond at every opportunity. If someone was to ask me for stories about the best customer service I have ever received in my life, my stories would start "Well this time I was at Disney" or "This time I contacted my hosting service, NetDynamics"."
Eric Higby - Owner of The Caverns LLC, DBA Caveloot.com
"NetDynamics is a very fast and good service. The Servers are working well and fine. Michael Vlastos is a very good man and always very helpful if you have problems or need help. I recommend this service."
Mandy Toelzer